Roto-Fuse SS Clutch (Stainless Steel Washdown Duty)
After years of designing and manufacturing torque-limiting clutches, Cabat recognized a need to develop a stainless steel clutch line for those harsh environments and wash-down applications. These clutches are completely sealed and are resistant to chemicals and corrosion. The Roto-Fuse SS provides driveline torque protection in one rotational direction and is a solid drive in the opposite.
Contact Cabat's experienced engineers today to learn more about the Roto-Fuse SS.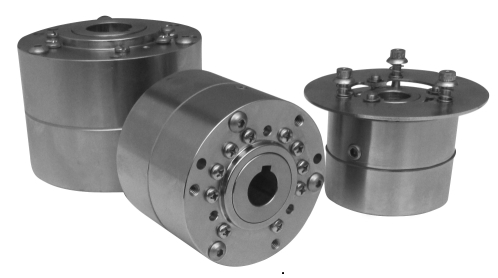 Roto-Fuse SS Clutch Features:
Sealed Design
Uni-directional
Zero backlash
Synchronized – single position reset
Torque ranges available
Non-ratcheting disengagement
Full-positive drive in opposite direction of torque protection
Symmetrical design allows for clockwise or counterclockwise rotation
Externally adjustable
Roto-Fuse SS Options:
3 different sizes
1/2" – 1 1/4" bore ranges available with single keyway for a positive drive
Optional external switch plate